SunrisePOS and More is a full service technology firm specializing in the sale, installation, training and procedures necessary to support restaurant point of sale systems (POS Systems) and retail point of sale systems (POS Systems) CCTV Surveillance Solutions and Digital Signage Applications. We service and support over 5000 customers of all shapes and sizes and for just about every industry – SunrisePOS and More also offers US Based 24/7 Technical Support and a 3 year warranty on everything we sell. Call us or fill out the quick contact form for more information.
Core Features of SunrisePOS
Products and Services Offered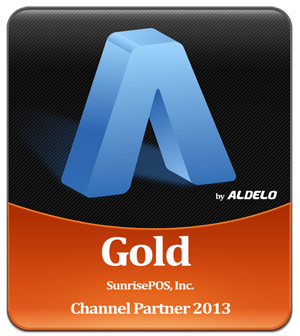 Restaurant POS Systems of ALL Types and sizes (Franchises and Chain Stores Welcome)

QSR and Frozen Yogurt POS System Specialists – Thousands and thousands of Customers Worldwide

Mobile Food Truck POS Systems – Complete Mobile POS Systems Available

Retail POS Systems of ALL Types and Sizes (Multi-Location and Chain Stores Welcome)

Package and Complete Turnkey Restaurant and Retail POS System Roll-Out Services

Mobile Retail POS Systems – Complete Mobile POS Systems Available

Wireless Kiosk POS Systems

On-Line Ordering and POS Integrated Shopping Cart Solutions

Liquor and Grocery Store POS Systems

General and Specialty Retail POS Systems
Gift and Hobby Store POS Systems

Credit Card and Gift Card Merchant Services

Wireless Drive-thru Systems

Drive-Thru Order Confirmation Systems

Rear POS Display Order Confirmation Systems

CCTV / DVR Surveillance Camera Systems with iPhone and Web Based Phone Support

Digital Signage Systems Including – Computerized Menu and Ad Boards and much more

Hotel and Amusement Park Digital Signage Systems

Custom POS System Solution Development

Custom Technology Solution Development
SunrisePOS and More is also a complete provider of our own line of Professional Grade All-in-One POS Touchscreen Computers, Thermal Receipt Printers, Cash Drawers and Hand-Held POS Terminals for many Applications.
Clients & Testimonials
Thousands of Happy Customers
You guys are the best… Your system works great

Tony, Ciao Italian Restaurant

I bought another restaurant today, and, of course, my first call was to you guys to get you in to hook up my POS, camera system, and I want to do digital signage at this one.

Jimmy, Curly's, Thirsty Isle, Brian O'Donnells

With Sunrise Tech… It hardly ever went down and if it one of the stores did, it was a quick call, they would log into which ever store I needed some assistance with, and bang. FIXED.. You guys rock...

L. Sleenhof, Chronic Cantina

Thanks for such incredible and professional work you and guys did at the restaurant. The POS system, the TV and Audio System, CCTV System and alarm all work perfectly And thanks again for the tip on the Meraki unit. We use it weekly to do new ads and get Tons of email addresses and friends joining our Facebook page.
Featured Portfolio Projects
Best & Most Popular of Our Works
Over the past 14 years – we have been lucky enough to work so many great customers.
Take a look at some of our work.